Board Members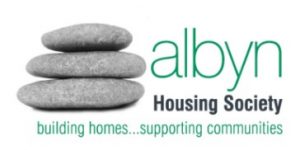 Exciting opportunities have arisen to join the Albyn Housing Society Board of Directors.
As a leading Registered Social Landlord in the Highlands, the organisation has been committed to delivering excellence in the provision of housing and housing services across the region for nearly 50 years.
With the recent appointment of new co-chairs, Maxine Smith and Ian Fosbrooke, the Board are looking for new members to help them reach their ambitious targets for the organisation in the coming years.
Under the leadership of newly appointed Chief Executive, Lisa Buchanan, the organisation is undertaking strategic review of its business and the role it plays in the Highland area.
Specifically, we are looking to appoint a new Vice-Chair (remunerated) with a background in accounting and financial management and/or financial governance.
We are also seeking to appoint ordinary members (non-remunerated) to the full board and would welcome applications from those with an HR background or experience as a tenant of Albyn.
For an informal chat about the organisation, please contact lisa@albynhousing.org.uk
To apply, please send a CV with a covering letter, stating which post you are interested in to recruitmentatalbyn@albynhousing.org.uk
Closing date for applications is noon on Monday 19th August 2019. Interviews are expected to be held during the last week of August, with dates to be confirmed.