Albyn Housing Society Limited serves an ever-growing number of communities in the Highlands, providing good quality, affordable housing for thousands of people across the region.
Through three decades the Society has listened and responded to the views of its customers, local government, communities and businesses in meeting housing needs in the Highlands.
What we do
Albyn Housing Society Limited serves an ever-growing number of communities in the Highlands, providing good quality, affordable housing for thousands of people across the region. Through three decades the Society has listened and responded to the views of its customers, local government, communities and businesses in meeting housing needs in the Highlands.
Albyn Housing Society began in 1973 by building homes for the incoming workers at Invergordon smelter. The 1980s saw the Society building to complement local authority housing in six District Council areas. In the 1990s 400 properties and tenants joined the Society by voluntary transfer from Scottish Homes. Partnership working with the Highland Council (and others) has been a major feature of the early years of the 21st century, producing significant new provision.
The Society now has over 2,800 properties in management in 60 communities across the Highlands. From origins of a handful of staff the Society now has 70 employees and has two offices; the registered office in Invergordon and a second office in Inverness.
The Society seeks to perform well as a customer-focused, innovative and equal-opportunities based business. We aim to exceed the performance standards required by The Scottish Housing Regulator and the auditors contracted to undertake internal and external audits of our activities. During recent years the Society has made innovations in providing more energy efficient homes. This has included new build and improvements to stock, to make housing more affordable to live in.
The Society is dedicated to building homes and supporting communities in the Highlands and is doing so in a way which puts quality, affordability and sustainability at the forefront of its efforts, by recognising the wider impact of housing for the people of the Highlands. Appropriately, significant investment goes into ensuring that tenants with changing needs can remain in their homes through adaptations.
We welcome and encourage customer and client feedback and our structure allows for participation at all levels. If you wish to become involved, please click on this link: Get Involved
The Society is a learning organisation, keen to deliver a wide range of services to best effect in tune with the needs of its customers. The people of the Highlands deserve no less.
If you would like to join the Society as one of our members, please click on this link to find out more: how to become a Society member
The Society is managed by a Board which is made up of voluntary members of the public who are also members of the Society.  More information on our Board members can be found by clicking on this link: Board Members
Answering to the Board is a group of senior staff who make up our Leadership Team, along with the Chief Executive.  Information on how to contact our members of staff can be found by clicking on this link: Staff Contact Information
Our Vision, Mission and Strategic Objectives
Our Purpose
To make a positive difference to people's lives through housing and related services
Our Vision
Everyone housed in affordable quality homes in successful neighbourhoods. 
Our Mission
To provide excellent customer service, maintain and build quality homes, giving opportunities for people and communities to succeed.
Our Strategic Objectives
The Society has as its Strategic Objectives:
Customer Service Excellence: By putting our customers at the centre of everything the company does, we will ensure that we are delivering the product or service that they need.  Doing so will help us achieve long-term customer satisfaction which, in turn, means we are better able to maintain a sustainable business.
People: To make the Albyn Group a great place to work
Investment: To make sure that we provide quality affordable homes through our maintenance and new build programmes
Community & Life Chances: To do everything we can to improve the quality of the lives of our customer, including providing opportunities for them to thrive
Continuous Improvement: To have an organisation-wide focus on continuous, incremental improvements in service quality and performance to benefit our customers and service users
Finance: To ensure our efficient and effective use of resources to support the provision of affordable quality services for our customers and communities
Our Values
We are committed to openness, accountability and integrity in all our business activities.
We respect diversity and each other and we help all our colleagues to deliver their best.
Our relationships with each other, with tenants and with our partners are built on trust.
Collectively we are dedicated to providing real homes in balanced Highland communities.
We deliver innovative developments and services throughout the Highlands.
We deliver long term housing solutions which contribute to community sustainability.
We strive to deliver a quality service, to build quality homes and to provide best value.
We provide a range of housing to ensure that it is affordable to a wide range of people.
We are committed to being a learning organisation and to promoting continuous improvement.
Board Members
Our Board members are made up of voluntary members of the public. To become a Board member you need to be a member of our Society and can then stand for election at our Annual General Meeting.  Information on becoming a member of the Society can be found at this link: Society Membership
Maxine Smith: Board Chair
I have been active in my local community since 1988, serving on parent councils, community groups and the community council. I still chair the Invergordon Environment Group, which organises the beautiful flowers that adorn Invergordon High Street.  I have a varied background, having worked in the beauty industry for many years while bringing up my two, now grown up children. Originally training in Business Studies with Languages, but going on to study Counselling at Moray College and graduating with a BA in Social Science/Politics from the University of the Highlands & Islands in 2003, I find that my skill-base is useful in my Albyn role.  I joined Albyn's Board in 2006, then in 2007 was elected to The Highland Council, as the SNP Councillor for the Cromarty Firth Ward, which covers Evanton, Ardross, Alness and Invergordon.  I continue in this role and enjoy my Board work with Albyn, as housing is a big issue for all communities currently.  I have been Albyn's Secretary since the August 2014 Annual General Meeting.
Ian Fosbrooke: Board Vice-Chair
I am an Albyn Tenant. That is why I am on the Board. In 2005 I retired to Easter Ross in order to be close to my family. I was lucky enough to be allocated an Albyn flat and have enjoyed the security of a safe home and have benefited immensely from the ongoing asset improvement programme. When I was asked to serve as a Tenant Representative on the Performance Committee l was very happy to make a contribution. I was delighted when this led to an invitation to join the Board and l was elected at the Annual General Meeting in September 2016.I bring experience of Project Management gained from working Offshore and in the Construction Industry, including two years spent at Canary Wharf in London. Above all, time spent as a Pub Landlord has taught me the importance of listening.
Justine Golesworthy: Board Secretary
Jim Convery: Board Member
I joined as a Board Member in 2004.  My background is as a Chartered Accountant CA and Chartered Public Finance Accountant CPFA specialising in public sector audit.  I was asked to join the Board to provide financial expertise.  I share Albyn's vision of everyone in the Highlands being well housed within sustainable communities. I am committed to working with my Board colleagues to achieve our vision whilst helping to ensure that the Society is well governed and exercises prudent financial management.
Raymond Bremner: Board Member
Ann Boon: Board Member
Glynis Sinclair: Board Member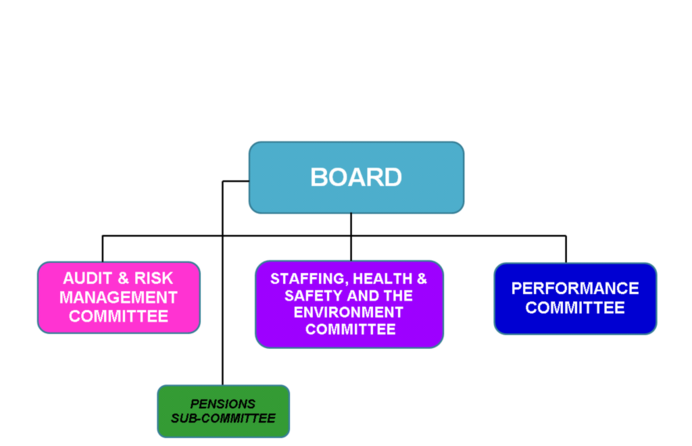 Board and Committee Remits
The remits for our Board and Committees are as follows (please click on green link):
Board
Audit and Risk Management Committee
Audit and Risk Management Committee Remit
Performance Committee
Staffing, Health & Safety and the Environment Committee (SHSE)
Staffing Health and Safety and the Environment Committee Remit
How to become a Society member
Being a Society member means that you are eligible to be considered for membership of our Board.  In addition, you will hold 1 share within the Society and will be added to our Register of Members.  A Share Certificate will be issued to you on your acceptance as a member.  Further information on being a Society member is contained in this extract from the Society's Rules: Membership Rules Extract
If you would like to become a Society member, you will need to complete our membership application form.  This is available to download here: Membership Application Form
Please complete and return the application form, along with your £1 payment (by cheque or postal order), to the address on the form.  Your application will then be considered by the Board at their next meeting and you will be informed in writing of the outcome.
Annual General Meetings
Our Annual General Meeting took place on Tuesday 3 September 2019 at the Kingsmills Hotel, Inverness.  The draft minutes from the meeting are available here:
Minutes from previous Annual General Meetings are available here:
Leadership Team
Our Leadership Team is responsible for the day to day management of the Society and is led by our Chief Executive.  A structure chart is noted below:
Financial management information
Albyn Housing Society is a registered Industrial & Provident Societies Act company, limited by guarantee. It is registered with The Scottish Housing Regulator as a Registered Social Landlord. Charitable status has been granted by the Inland Revenue. The Society is a member of the Scottish Federation of Housing Associations (SFHA).
Albyn Housing is regulated by The Scottish Housing Regulator, whose overall function is to:
protect the interests of current and future tenants, and other service users;
ensure the continuing provision of good quality social housing in terms of decent homes, good services, value for money and financial viability; and
maintain the confidence of funders.
Contained in this section is financial information such as our Statutory Accounts and the financial presentation given at our most recent Annual General Meeting.  These documents are available for download:
2019
2018
Report to the Board and Financial Statements to March 2018
2017
Report to the Board and Financial Statements to March 2017
If you would like any further information, please contact us by email at: office@albynhousing.org.uk.
Customer Service Charter
Introduction
We believe that our customers are central to our business.
Our customers are people who live in our homes or neighbourhoods or who have applied to live in them.
Our aims
Our main aims are to make sure that:
• all aspects of our everyday business are built around meeting our customers' needs;
• we provide the highest standards of service possible with the resources available to us;
• everybody can have a say about what we do; and
• we are accountable to people who use our services.
Our standards
We will meet these aims by achieving the following standards:
• We will routinely identify our customers' needs, and provide services that meet those needs.
• We will regularly ask you for your views on our services.
• We will make it easy for you to give us your comments and complaints.
• We will listen to your feedback, pass it on to the right people, and take it into account when we make decisions.
• Our staff will be polite and treat you with respect. (We expect the same from you.)
• We will keep to all laws and best practices that are relevant to our services.
Our approach and method
We will develop policies and procedures that meet the aims and standards set out above.
We will develop an action plan and service promises to make sure we meet our aims and standards.
We will make sure that all our staff and committee members know their obligations, take responsibility for meeting them, and have the training and resources they need to do so.
Service Promises
Our services to you
We aim to provide the best possible customer service at all times. To help us do this, we have set ourselves standards in eight main areas. These standards are our 'service promises'. They let you know what you can expect from us. We will set targets for each of the service promises so that we can check and report on our progress every year.
1 Equal opportunities
We will make sure that everybody has full access to our houses and services where possible.
We will improve equal opportunities by:
keeping to equal opportunities laws;
making sure our offices have access for wheelchair users and facilities for people who are deaf or hard of hearing, or have speech difficulties, or do not use English as their first language;
making sure we are fair when granting tenancies;
providing and managing homes for people in need of housing; and
collecting and monitoring information to make sure that nobody is treated unfairly.
2 Keeping in touch
We will set standards and time limits for handling your enquiries.
We will:
make sure our offices are always clean and welcoming, with areas where customers can speak to us in private;
deal with you in a polite, friendly and professional way;
answer phone calls quickly during office hours;
take a message if the person you want to speak to isn't available, and make sure you get a response to your messages on the same day or the next working day;
contact you within five working days to confirm that we have received your letter or email;
send you a full reply to your letter or email within 10 working days, or tell you when we will be able to give you a full response;
keep any appointment we arrange with you, and call you straight away if we need to make new arrangements; and
arrange for you to see someone within 15 minutes of you calling into the office (although this may not always be the person you want to see if you do not have an appointment).
3 Rent and service charges
We will keep you well informed and take action quickly.
We will:
give you a statement, showing a breakdown of your rent and service charges at least once a year;
answer questions about your rent or service charges as quickly as possible;
take prompt action when you have not paid your rent or other charges;
take all reasonable steps, including legal action when necessary, to recover overdue rent;
give you information about where you can get advice from when you get into debt; and
make sure you have up-to-date information about what we and other relevant local organisations do.
4 Repairs and maintenance
We will set and check standards, act on your feedback, and offer advice.
We will:
carry out all repairs, and our planned and regular maintenance work, in line with our repairs policy;
meet our legal duty to make yearly gas-safety checks and service gas appliances in our homes;
ask you to fill in and return repair satisfaction slips, and get back to you as quickly as possible if your slip shows that you were unhappy with our performance;
monitor our services by visiting and phoning 10% of the homes that have had repairs or maintenance work done to check the standard of the finished work;
make sure all the contractors we use keep to our code of conduct;
carry out a programme of major repairs to make sure our homes meet the Scottish Housing Quality Standards; and
offer you advice on simple home repairs that you are responsible for.
5 Offering new tenancies and transfers
We will make it clear how we offer properties, make sure you know about other housing options, and rent out our empty homes as quickly as possible.
We will:
produce clear guidelines for the way we decide who moves into our properties and how we prioritise transfers;
let out empty homes as quickly as possible;
publish details of our lettings in our annual report; and
provide you with information about other housing opportunities.
6 Supporting our communities
We will respond to complaints quickly, and work with community groups and other organisations.
We will:
respond to neighbour disputes quickly by taking appropriate action or offering advice;
help community groups to assess the needs of their communities;
help communities to meet identified needs through our housing activities; and
help communities get access to funding or support from other organisations that will support projects that benefit them.
7 Keeping you informed and involved
We will offer you more ways to be involved and make it easier for you to let us know what you think.
We will:
set up various ways for you to be involved in what we do;
provide practical support and training to community groups who want to be more involved with housing issues;
hold meetings with tenants' or residents' groups every year;
try to involve under-represented groups;
make sure all our information is in plain English;
make information available in other formats and languages if you ask us to;
make sure you can get access to interpretation and translation services during office hours;
produce two newsletters for our residents each year;
give all our tenants and homeowners a handbook; and
produce an annual report that sets out our performance.
8 Complaints and appeals
We will make it easier for you to understand our complaints procedure and make sure you know how to make a complaint.
We will:
have a clear and understandable complaints procedure;
make sure you can get information about our complaints procedure;
put things right if we have not followed our own rules properly; and
give details of how we have dealt with complaints in our annual report.
What we expect from you
We expect you to be polite, let us into your home to carry out repairs, let us know about any problems you have, respond to our letters, respect your community, and know what your responsibilities and rights are as a tenant.
We expect you to:
be polite and friendly with us;
turn up for meetings when arranged, or let us know when you can't make them;
respond to our letters, emails or texts as quickly as possible;
let us know if you are getting into problems so that we can help you sort them out;
pay your rent in full and on time;
keep your home in a good condition, and report repairs that need doing;
let us into your home to carry out urgent repairs and carry out any inspections we need to make;
not cause a nuisance to anyone living near you; and know what your responsibilities and rights are as a tenant
TPAS Landlord Accreditation
TPAS Accreditation
Albyn Housing Society became accredited by the Tenant Participation Advisory Service (TPAS) in March 2011, concluding an in depth assessment of our tenant participation strategy.  During the assessment, TPAS met with and facilitated focus groups with residents and staff of Albyn Housing Society and were impressed with the feedback received.
TPAS made the following comments:
"TPAS accreditation is awarded to landlords that demonstrate a first class approach to involving and working in partnership with tenants and residents.  It is a thorough assessment of how effectively landlords are communicating with, listening to and responding to their customers' comments.  In meeting the competencies of TPAS accreditation, Albyn Housing Society has demonstrated a commitment to the principles of resident participation that other landlords around the country can learn from."
As a TPAS accredited landlord, Albyn has received a glass display award and will be entitled to display the 'TPAS Accredited' logo on our letterheads and stationary for 3 years.  Achieving the accreditation award provides recognition for the hard work carried out by our tenant representatives and staff and we would like to thank all those that took part.
Advice & Information
Our Housing Advice and Information Remit
What advice and information service we provide
We aim to provide the best possible customer service at all times. Providing high quality advice and information to customers is important to make sure we can deliver good quality services to you.
Where we provide services from
The services are provided mainly by our Customer Services teams.  They are provided from our offices in Invergordon and Inverness. Services are available from Monday to Friday between 9am and 5pm, other than on public holidays or occasional training days.
Officers work with customers to identify the issues they need help with. They will discuss options and agree an appropriate course of action. They will provide advice and assistance that take individual needs into account. If necessary, they will refer customers to another organisation that has particular expertise to help.
What we provide housing advice and information on
Across the organisation, our staff provide mostly 'Level 1' advice (that is, providing information and explanation and signposting to specialist advice) in at least fifteen of these areas of housing law. Some staff also provide 'Level 2' advice (that is, more detailed casework) in a smaller number of specific areas of law. We achieved accreditation for Level 1 advice provision during 2009:
We provide advice and information to tenants, housing applicants, and in some circumstances to people referred to us from another organisation. Our aim is to make sure that these customers understand their housing rights, responsibilities and options. We will do this by providing advice and information about housing issues and providing practical assistance. This includes explaining decisions, writing letters and completing forms.
The topics of housing law that we provide advice and information on are:
– Rent Arrears
– Housing Benefit and Council Tax Benefit
– Disrepair in Rented Housing
– Housing Options
– Eviction
– Anti Social Behaviour
– Harassment and Illegal Eviction
– Homelessness
– Relationship Breakdown
– Private Sector Renting
– Security of Tenure
– Statutory Tenancy Rights
– Repair and Improvement Grants
How we provide housing advice and information
Case work will be carried out by telephone conversations; face to face at our offices; and where necessary by appointment at your own home. We will also provide written information in emails, letters, leaflets, handbooks and newsletters, and on our website.
Making sure we reach the high standards
We have achieved accreditation for the Scottish Advice and Information Standards.
The standards provide a quality framework for all services that provide housing and housing related advice and information. They include performance indicators and competency requirements for nineteen different areas of housing law at different levels.
The standards will help us to:
° Make sure that we are providing clear and accurate information to our customers
° Identify gaps and to constantly improve the services to our customers
° Help us to be clear about our limitations and to develop our work in partnership with other 'expert' agencies where required
Annual Reports
Following on from tenant feedback, we now only produce a summary version of the Annual Report, and it is only available online at the link below.
Please contact our Corporate team if you would like a copy of this summary document posted out to you (email: corporate team).
Residents satisfaction survey 2012 report
To download the report from the Residents satisfaction survey 2012, please use the link below:
Satisfaction survey 2012 summary report
Policies
Please click on the links below to access policies, procedures and statements:
Equality and Diversity Statement
Our regulation plans
Every year the Scottish Housing Regulator provides us with a Regulation Plan.  The Plan sets out the engagement that the Regulator will have with us during the year.
These Regulation Plans are available as below: