Our Leadership Team is responsible for the day to day management of the Society and is led by our Group Chief Executive.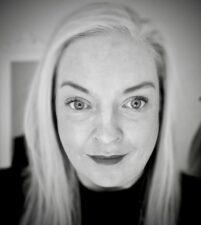 Kirsty Morrison - Group Chief Executive
Kirsty joined Albyn in February 2021 in an interim capacity and was appointed to the Director of Customer Services role that June. In August 2021, she transitioned to the role of Interim Chief Executive. Kirsty has 20 years' experience in strategic development, business improvement and innovation, business development and performance and change management, in both housing and community safety services. Laterally, Kirsty was commissioned to redesign service delivery and significantly improve performance in an RSL, and to improve culture and employee engagement. She also led on a successful Transfer of Engagements.
Kirsty has a Post Graduate Diploma in Housing Studies and an MA (Hons) in English.
Laurie MacLeod - Head of HR
Laurie joined Albyn as Interim Head of HR in March 2020, and appointed to the role in January 2021. Her focus has been on supporting our people through Covid-19, furlough, and improvements in Albyn's people processes and practice.  With 34 years' professional HR practice, it's about supporting organisations where the purpose, vision and values drive behaviours and culture.  Laurie is a chartered member of CIPD, has a degree in archaeology from the University College, Cork - National University of Ireland and a postgraduate diploma in personnel practice from the University of Westminster.
Andrew Martin - Director of Finance and Corporate Services
Andrew joined the organisation in April 2018. Andrew has a strong background in accountancy and is a Fellow of the Chartered Institute of Certified Accountants (FCCA). He brings a wealth of experience having worked within the finance roles in a variety of sectors in the UK and abroad. Andrew holds a Post Graduate Diploma in Management from the Nottingham Trent University Business School.
Morag Beers - Asset Management & Subsidiaries Director
Morag joined the organisation in Summer 2020. Morag is a General Practice Chartered Surveyor, studying at (the then) Paisley College of Technology then qualifying with the RICS in 1992.  She has a wealth of experience in both the public and private sector.  For 20 years, Morag was based in Amsterdam, working internationally in property management, development and investment, returning to Scotland in 2020.  Besides work, Morag teaches on a range of property topics for Glasgow Caledonian University and the RICS.
Maureen Knight - Interim Director of Customer Services
Maureen joined Albyn in September 2021 in an interim capacity as Director of Customer Services. Maureen brings a wealth of experience and knowledge to Albyn from her 37 years of working in the RSL sector across the Central Belt. Prior to joining Albyn, Maureen has been working as a consultant with several housing associations undergoing periods of significant change and are looking to improve their customer service experience.
Maureen's range of disciplines include housing management, repairs maintenance, and development. She brings a positive and enthusiastic approach, and she will work closely with the Leadership and Customer Services Teams to continue to deliver excellent services that will focus on improving our customer's lives.
Audrey Murphy - Interim Director of Governance & Business Improvement
Audrey joined Albyn in February 2022. She has worked in various Housing Associations across Glasgow delivering front-line services through leading both operationally and strategically in a Senior Management role. Previous to the last 20 years working within the Housing Sector, Audrey worked for 9 years within Residential Services for a Mental Health Charity. Audrey also has a background in working in finance roles for the private sector.
Audrey has led on several change management projects to help reap the benefits of positive progression and is passionate about the delivery of excellent service to internal and external customers. She has a post grad qualification in Public & Urban Policy from Glasgow University.